What if you could have the Playwright, come to your school or location?! Well now you can!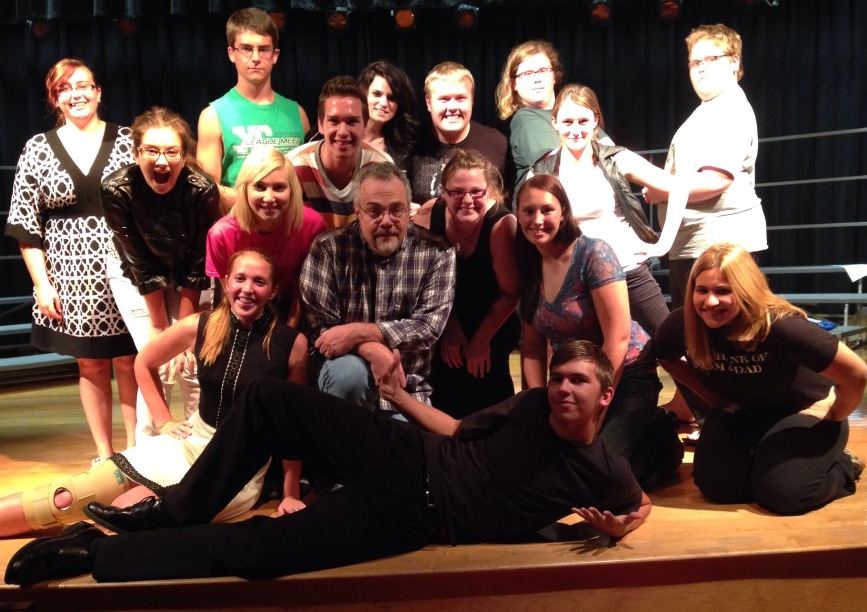 Liberty Center High School cast meets the playwright
-Liberty Center, Ohio
Invite the Playwright
Playwright Lee Mueller will be available:
For a "production"
Do a Q & A session with the cast and crew
Teach improvisational/acting games that helps with audience interaction
Watch rehearsals and give feedback (if wanted)
Stay for the production (time allowing)
For a "General" or Educational Purposes
Exploring the creative process
Writing for the stage - generating ideas
Basic theatre/acting -tips and rules
Improvisation games
You can essentially "Rent" the playwright's brain! Ask him anything about his plays. What did he mean by this line? How should this character be played? Explain this joke. But wait, there's more! You can ask how he began, about his creative process, how his ideas develop, does he prefer paper or plastic..
Lee will bring his knowledge and insight along as well. Maybe some chocolate too. 20 plus years in the writing/directing/acting field. Not only a playwright but an actor and improvisational coach as well. He knows a few things and is more than willing to share that information with your group.
Email With questions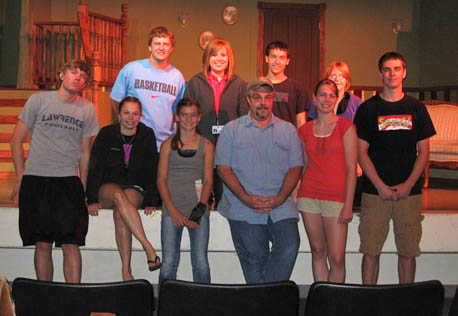 Lee with Freedom Area Community Theater
-Freedom, Wisconsin