Our plays have been produced all over the world with great success. From grade schools, high schools, to community theatres. The general running time of these scripts vary
anywhere from 75 plus minutes.
Time may vary depending on the size of your audience and their participation.
-- Click on any Play title or Learn More button for a full description --
---
A Plot Of Murder

A Neighborhood Association meeting is usually a dull affair. But at this meeting an Elvis impersonator ends up dead in the restroom. Agent McManshon is quick to arrive and conduct an investigation. It seems Agent McManshon knows a lot about this plot of murder, but it's a secret.
Cast Total: 11 | 6-M 5-F
---
An Audition For A Murder

A Theatre group is holding auditions for a Murder Mystery called "Death of A Disco Dancer". One of the actors mysteriously dies. Luckily the playwright has invited a detective to the auditions. Can the case be solved? Can the show be cast?
Cast Total: 12 | 5-M 7-F
---
A Murder Has Been Renounced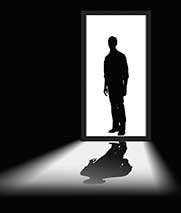 A couple's car breaks down on a dark and stormy night. A nearby estate offers shelter and an oddball group of guests all behaving very strangely. The phone lines are down and a necklace is stolen, shots are fired, a guest is strangled. You know, the usual fare.
Cast Total: 7 | 2-M 5-F
---
Dead 2 Rights

A double booked banquet room leads to trouble. A corporate meeting and a book club must work out a solution. And while they are at it, solve two murders.
Cast Total: 12 | 8-M 4-F (some male roles can be played by female)
---
Dead Air

Radio station WEZY is having an anniversary broadcast. The host is having a melt down on the air and the Bunny Bagel Boy collapses and appears to be dead. Is anyone listening? Does anyone care?
Cast Total: 11 | 6-M 5-F (some male roles can be played by female)
---
Death Near Dead Man's Holler

Nothing much ever happens in the small town of Meridosa till now. Gun-slinger Sergio Van Cleef is in town for safe keeping in the jail. All Sheriff John Ford needs to do is keep an eye on him. Simple right? Well, no Van Cleef winds up dead.
Cast Total: 9 | 6-M 3-F
---
Death Of A Doornail

Eccentric Millionaire, Albert Doornale has invited all of his close friends to his estate. Only problem is, Albert's not home. No one has seen him. Was Albert killed? Kidnapped? A murder investigation will begin, as soon as a body is found.
Cast Total: 10 | 5-M* 5-F (*some can be played as female)
---
Funkin Dead

A Funk Music Nightclub, a Drug Kingpin, a Sexy Dancer, a Hit-Man, a couple of Vengeful Women, a slew of Cops and a MURDER!

Cast Total: 8 | 5-M 3-F
---
Girls' Night Out

Four women, stop for dinner at the establishment owned by the ex-husband of one of them. Between the salad and entre, he ends up dead. Each has a reason to wish him dead; perhaps one did more than wish.

Cast Total: 5 | 1-M 4-F (3 optional extras)
---
I'm Getting Murdered In The Morning

During the garter toss at Brenda and Eddie's Reception, a mysterious man is killed on the dance floor. The mysterious man has ties to both the Groom and Bride's family. None the less, "damage Control" guru - Mr. Parker believes everything is fine.

Cast Total: 12 | 7-M 5-F
---
Irritation To A Murder

Godfry Gatewood, multi-millionaire and Financial whiz is under so much pressure and trouble that he could just die. Well, actually he does. Former detective Nick Dashell, has a few ideas. Some of them actually have to do with the murder.
Cast Total: 10 | 5-M 5-F (one male role can be played by female)
---
Last Call At Chez Mort

A Night Club in the 1940's is the scene of a bizarre death. Was it an accident or was it murder? Inspector Constantine could pin it on anyone of these mugs. The gangster, the showgirl, the French guy, the Russian with a hatchet. Will he pick the right one?
Cast Total: 8 | 6-M 2-F (two male roles can be switched to female)
---
Murd-Arrr! Pirates of the Salty Dog

After years of sailing the Seven Seas, Captain Bigbeard sets anchor on dry land to live a life on the straight and narrow. A tale of a stolen treasure, swashbuckling, mayhem and... MURD-ARRR!!!
Cast Total: 7 | 5-M 2-F (some male roles can be played by female and 1 male can play 2 characters)
---
Murder Me Always

During a very bad performance of "Murder Me Always", a real murder takes place off stage. The Director is shot. The "fake" play comes to a halt and a "real" murder mystery begins.
Cast Total: 11 | 6-M 5-F
---
Remains To Be Seen

A body is found in a steamer trunk on the back of a "U-Move-It" rental truck. But as Detective Goodman and Badham find, it's not as easy as tracking down the last person who rented the truck.
Cast Total: 16 | 8-M 8-F (a few roles can be doubled)
---
The Science Of Murder

Doctor Mingus is an important figures in science today and you are invited to witness an experiment that will change the world as we know it! The subjects are strapped in, the switch is thrown, the power goes out and things just go downhill from there.
Cast Total: 8 | 5-M 3-F (some male roles can be played by female)
---
Stay As Dead As You Are

Haldeman High's is having a class reunion. During the festivities two people are injured by lawn "Jarts". Luckily, Detective Joe Mamet is in attendance and plans to solve this injury mystery.
Cast Total: 12 | 6-M 6-F
---
Talk About A Murder

A TV Talk Show is taping a live broadcast. One of the guests turn up dead, live on the air. Can the hosts and guests solve the murder? Will it boost their ratings? Must the Show go on?
Cast Total: 11 | 3-M 6-F 2-can be either
---
The Demise Of Dorothy Dingle

Rich Uncle Simon invites his family and friends over for a dinner party and an announcement. Tensions build!Jealousies are exposed!
Cast Total: 9 | 6-M 3-F
---
The Sound Of Murder

It's the 1940's, and we are going live in one hour here at the radio station of WMDR!
The station owner's son is trying to sabotage the show! The radio mystery becomes too real, when someone actually kicks the bucket.
.
Cast Total: 6 | 4-M 2-F
---
To Wake The Dead

Renown Mystery writer Fred Finnegan has died under unusual circumstances and all his friends have gathered at his wake. Was Fred murdered by someone at the wake? Because he is also there and he's dying to find out.
Cast Total: 11 | 6-M 5-F
---
Wanted: Dead Or Alive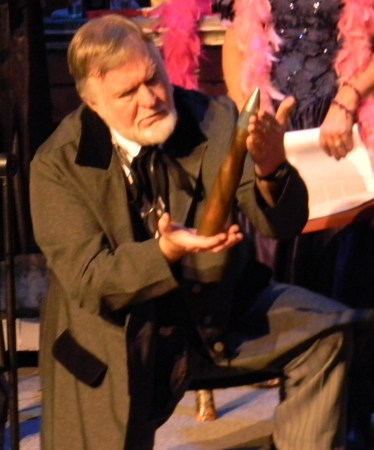 Black Burt who was leading his gang of henchmen on a swath of destruction through the territory. The circuit riding judge tells the townspeople the cutthroat is heading straight for Our City! Now this could really be a murder mystery about to happen!
Cast Total: 8 | 4-M 4-F - Or 5-M 3-F
---
The Snow Day Monologues - One Act Comedy/Drama (Non-Murder Mystery)

A glimpse into the lives of six different students as they pass the time at home on a school Snow Day.
Cast Total: 7 | 3-M 3-F 1-(either)


---
Home Room Of Doom- One Act Comedy/Horror (Non-Murder Mystery)

Strange things are happening in class this morning. Is it the flu, a bizarre ancient Carpathian Curse or has the zombie apocalypse begun?
Cast Total: 7 | 3-M 4-F


---